Café is a great choice for hanging out, dining with family or even studying and having work meetings. Last time, we shared a list of Rising Cafes to try this 2017. . Today, we are sharing a new place for chilling out with your family and friends .Try Sessions Coffee*Breads*Pastries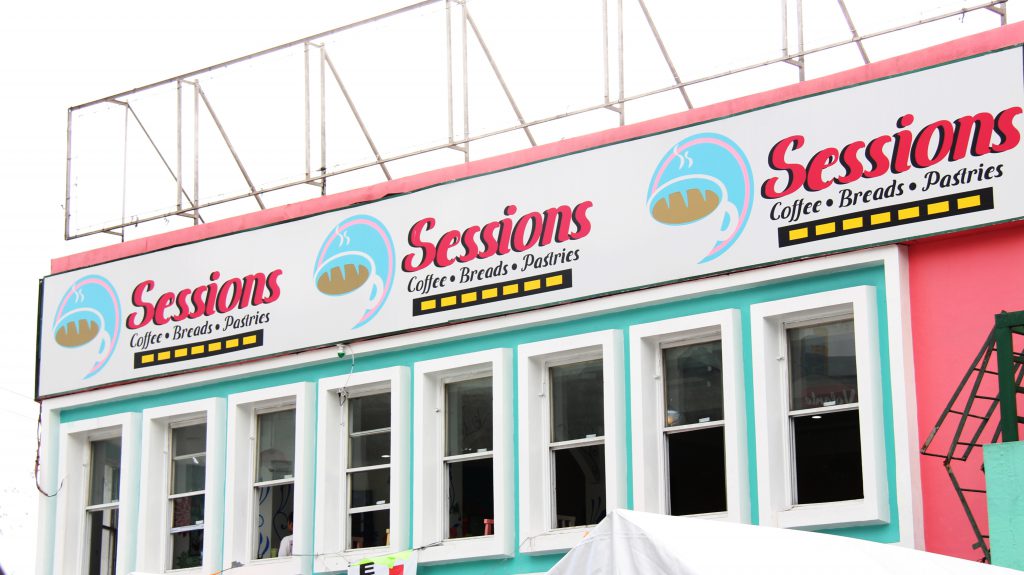 Sessions is located on the second floor of the Gamaphel Building near Prime hotel (you can check the exact address below the blog). Sessions Café is open from 9:00 am to 10:00 pm so it is accessible for morning and evening people. As you enter the café, you can immediately see vibrant colors around the place.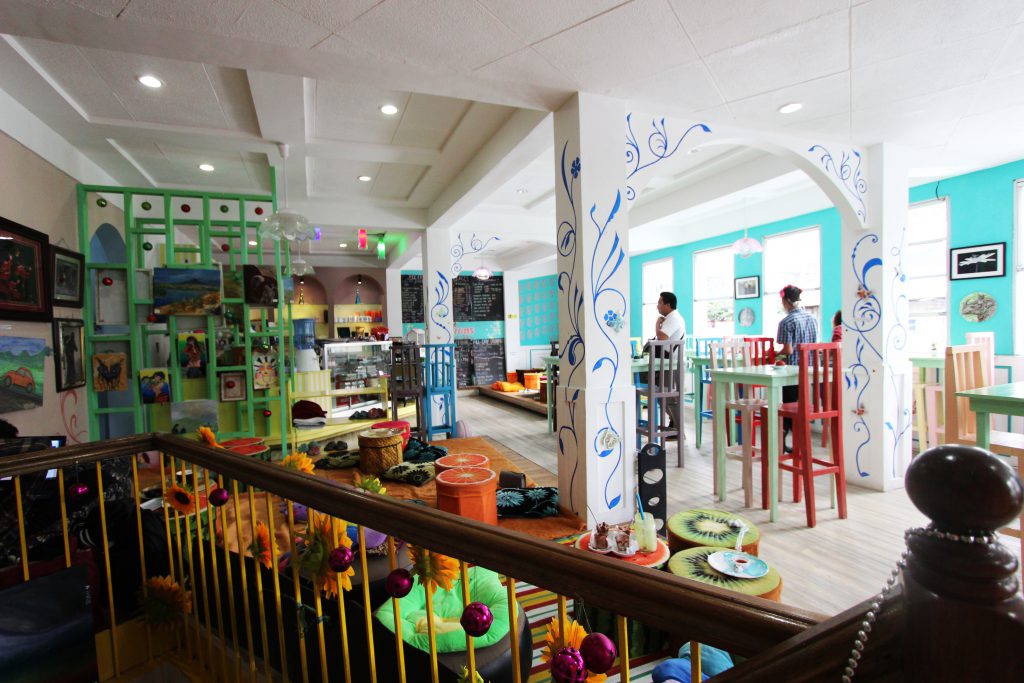 Sessions has an artsy vibe. Different kinds of artworks can be seen around.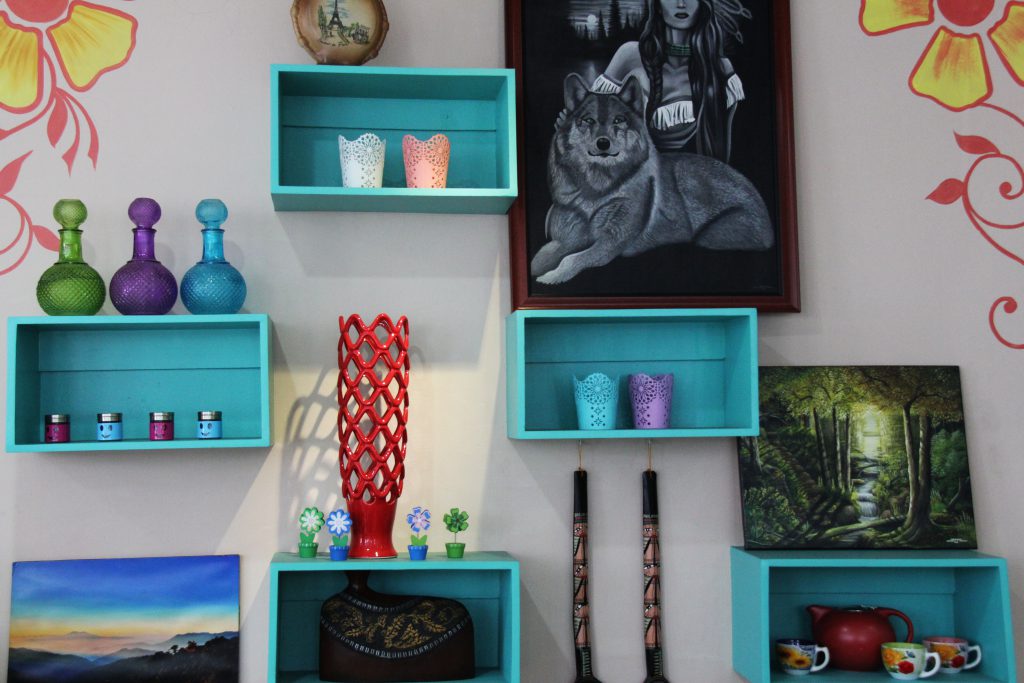 From walls to floors and even on your way to the toilet, you can see vibrant colors and different concepts of paintings.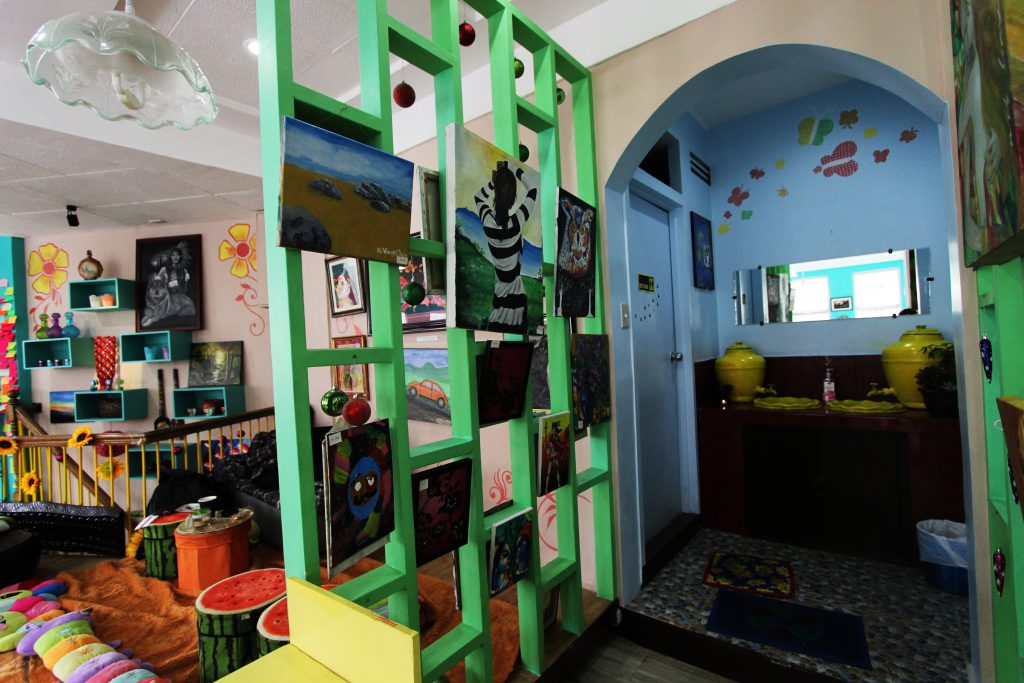 There are different types of chairs around the place. Your dining experience is up to the next level as you may choose from high chairs, sofa and beanbags. This is a cute experience.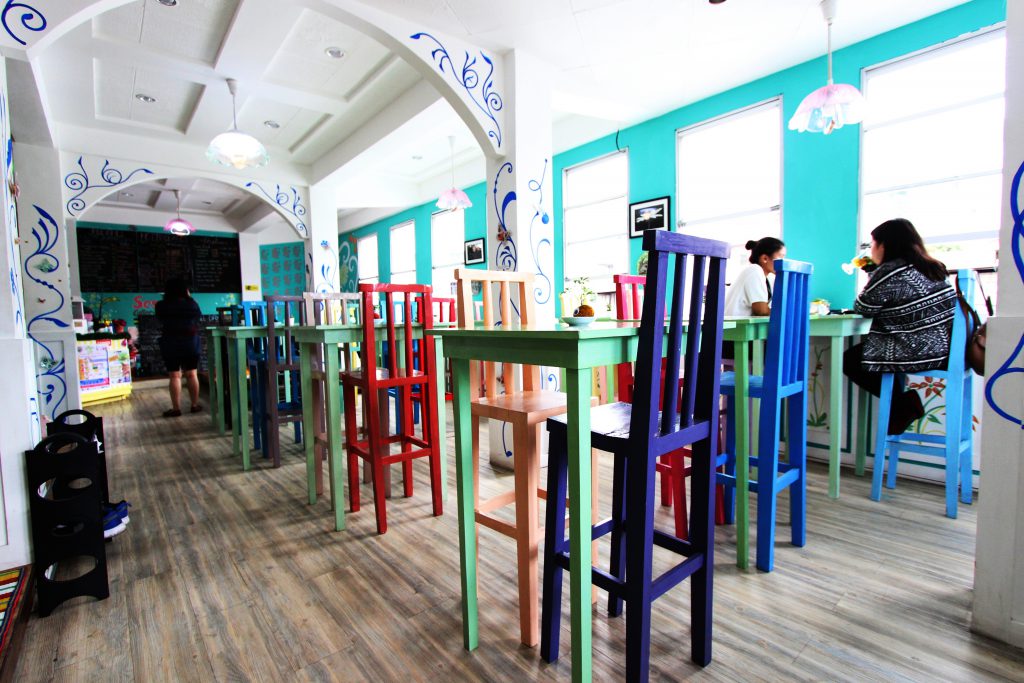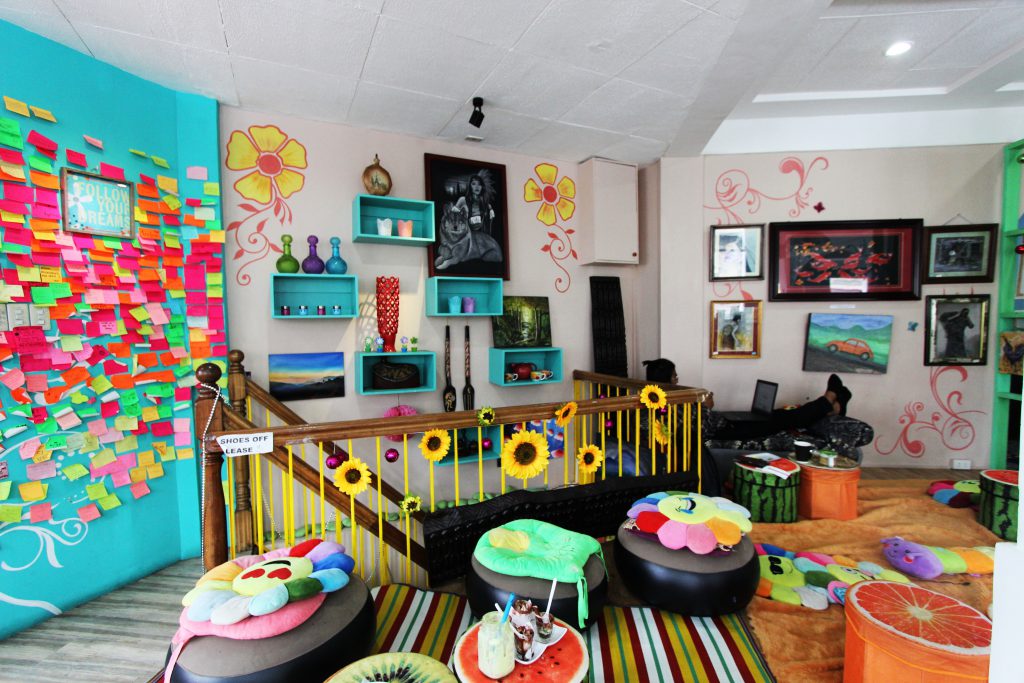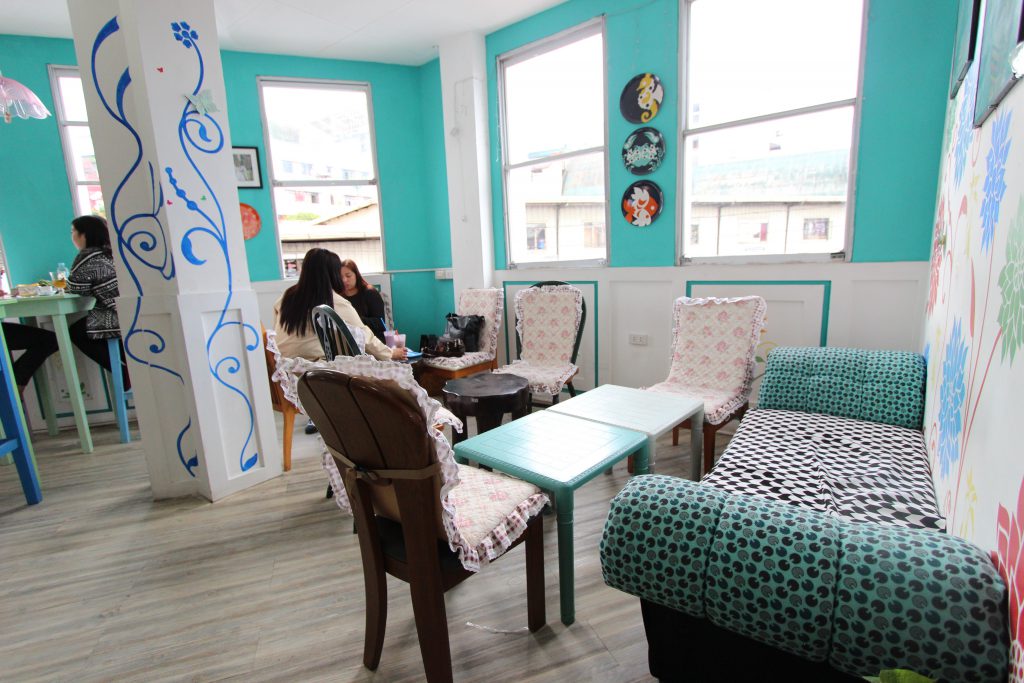 The menu also offers variety of foods and drinks. Prices are affordable for food and drinks .You will absolutely enjoy the cozy ambience.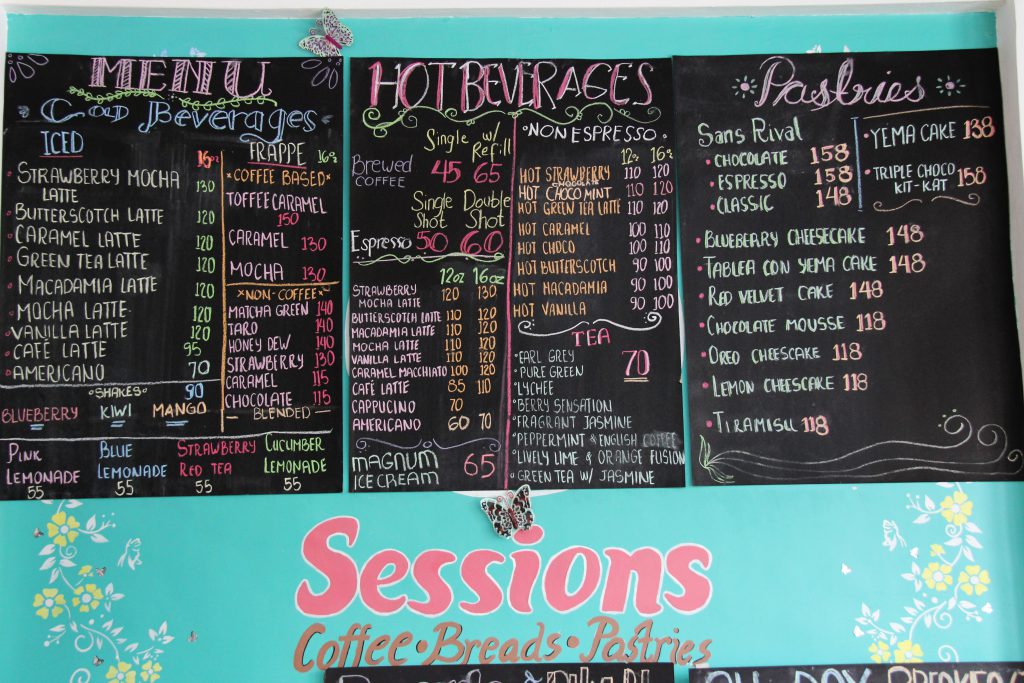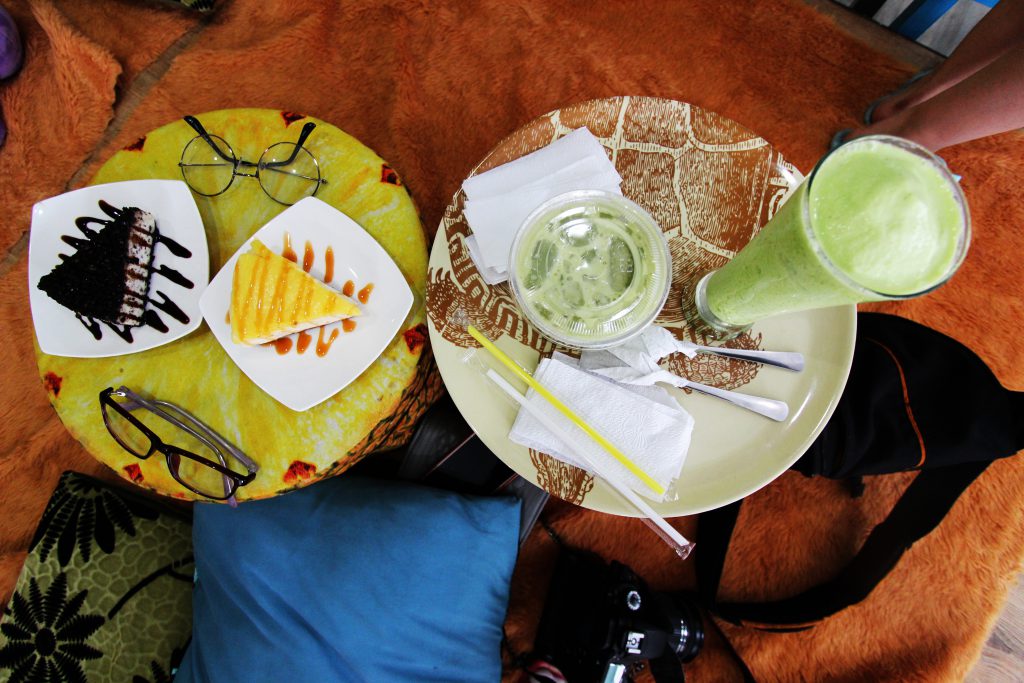 Of course, my friend and I enjoyed sitting on the floor with our favorite cakes and drinks. 😊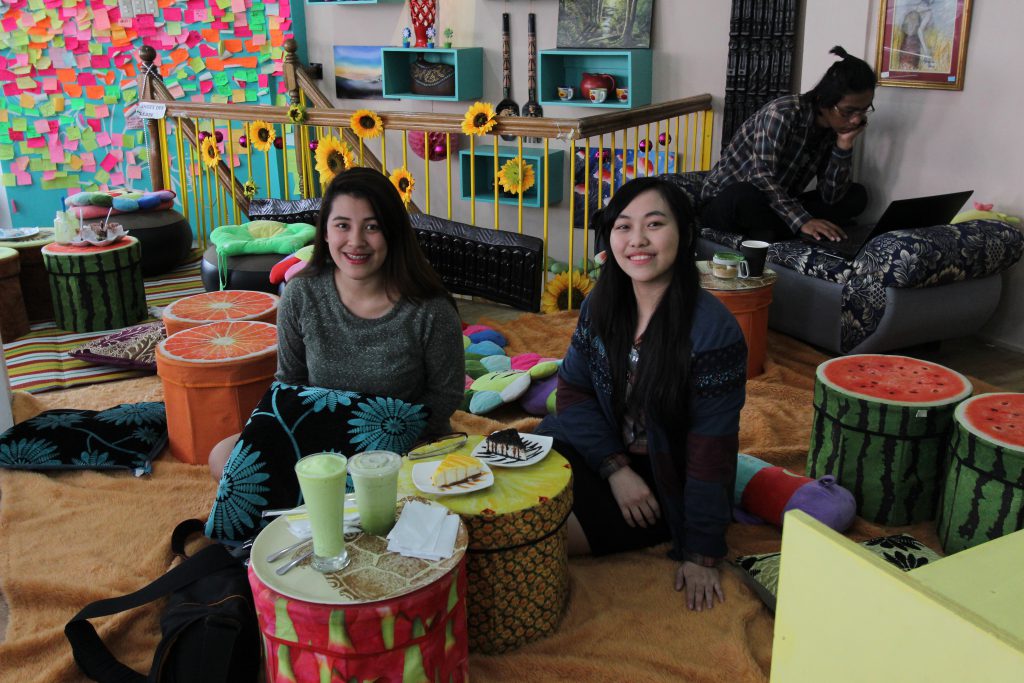 Check the guy behind us, he sits comfortably while surfing the net. Yeah! There's also a WiFi access if you need some help in studying or working.
What are you waiting for? visit the place and enjoy every second of your stay.
You can visit their facebook page here: Sessions Facebook page
Find them at: 2nd Floor, Gamaphel Building, F. Calderon st. corner T. Claudio st., Middle Session Road, Baguio City
Article: Huller Dorothy B. Mondata | Photos: Marianne Rabang & Huller Dorothy Mondata