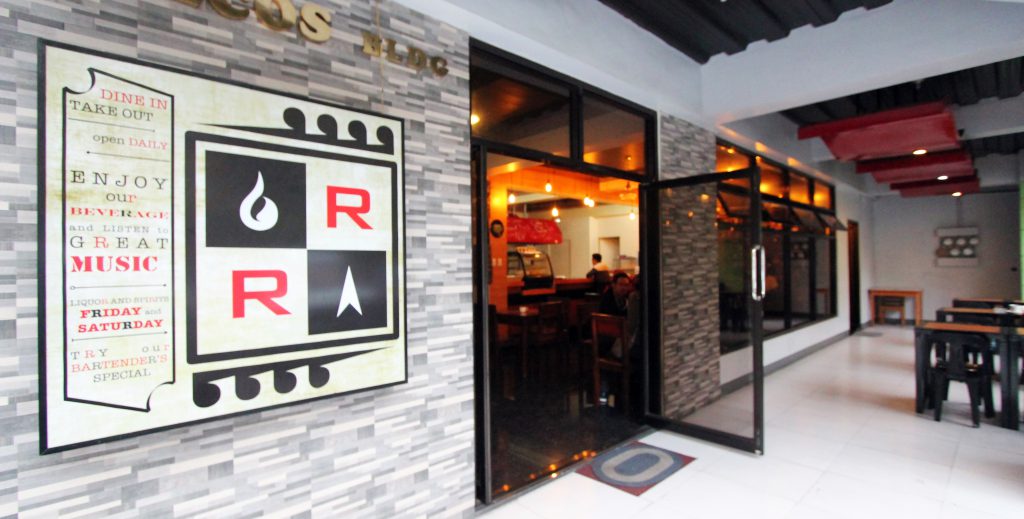 (SPOILER ALERT: Photos and lots of photos!)
Hi everyone! Long time no see. After all the hectic schedules from both work and study, everyone deserves a break and treat their taste buds to an unforgettable food experience!
In the search for the ultimate restaurant, it always seems that quality + affordability is quite a rare combination. This is especially true here in Baguio City where more and more restaurants are offering scrumptious meals for locals and tourists alike. Let's not forget that we are now also becoming more conscious of the foods we eat.
Today, we bring good news to all our fellow food enthusiasts: the long search is over! We finally found the restaurant which fulfills everyone's needs – freshly made mouth watering cuisine at reasonable prices.
Red Rustikz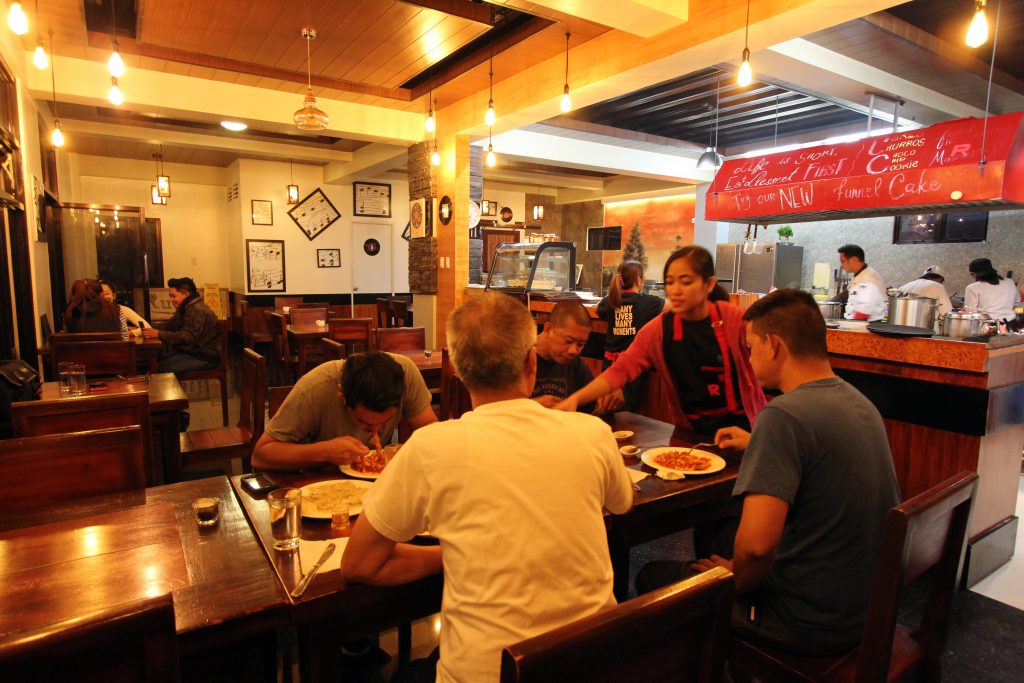 True to its name, Red Rustikz indeed gives off a rustic vibe. From the overall interior to the choice of furniture the place exudes simple, organic, and homey atmosphere. Upon entering, the red and orange hues will surely boost your appetite.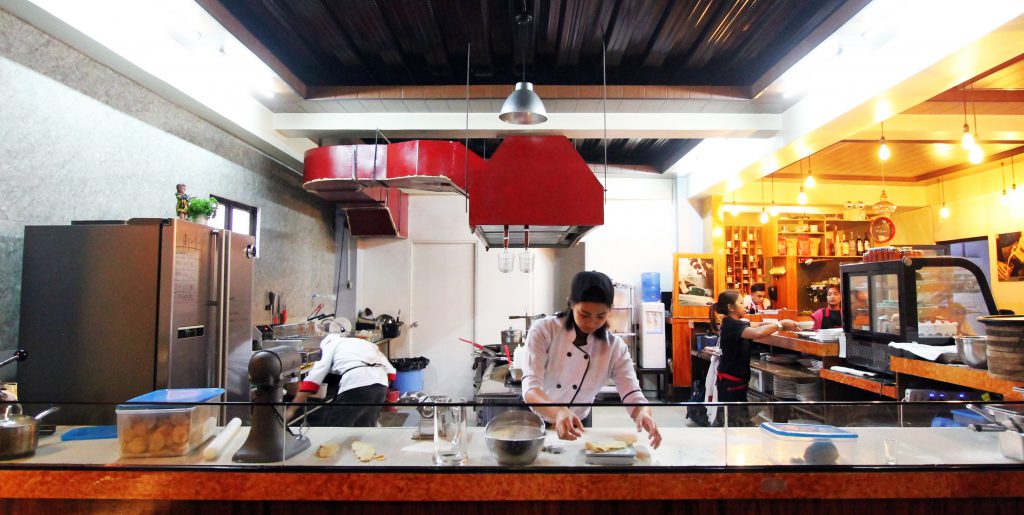 Let's not forget one of the main attractions of this gem – their open kitchen.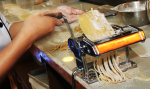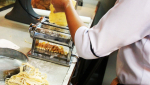 After you place your order, you can watch the chefs prepare your meals live! Wow, how cool is that, right?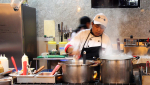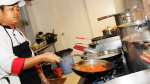 An advantage of this is you not only get to watch the smoking hot kitchen in action but you also get assurance that all the meals you ordered are made fresh on-the-spot.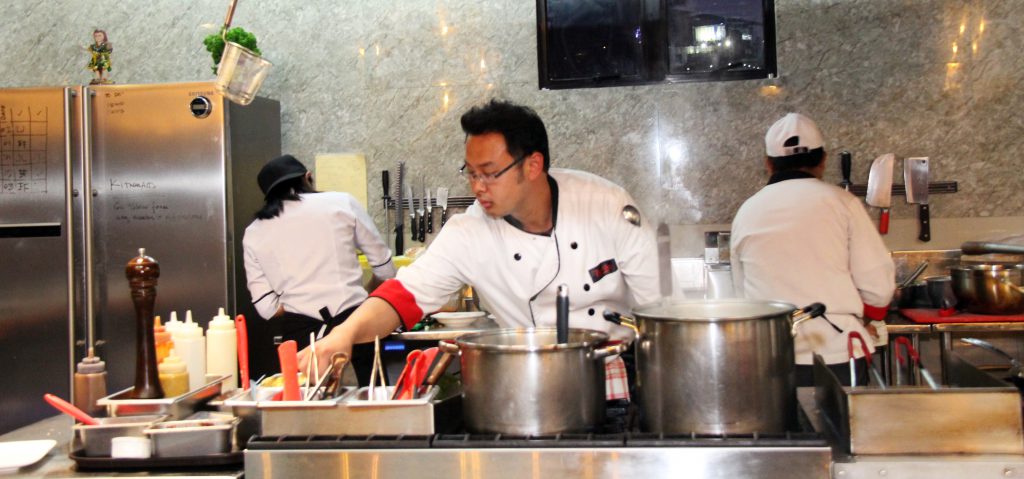 The owner, Mr. Christian Tamayo, is very hands-on which means he also literally has his hands full! (Which in turn will make our stomachs full. Yum!)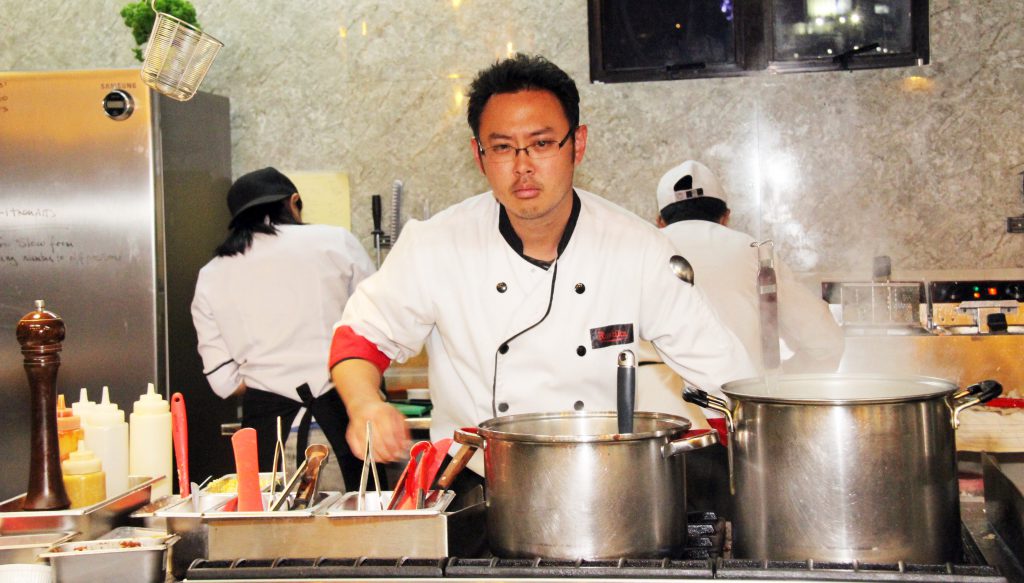 When attending to the customers, he is quite the charmer and wears all smiles. It is a different story when he is wearing his whites. He sports a more serious aura and his game face is definitely on.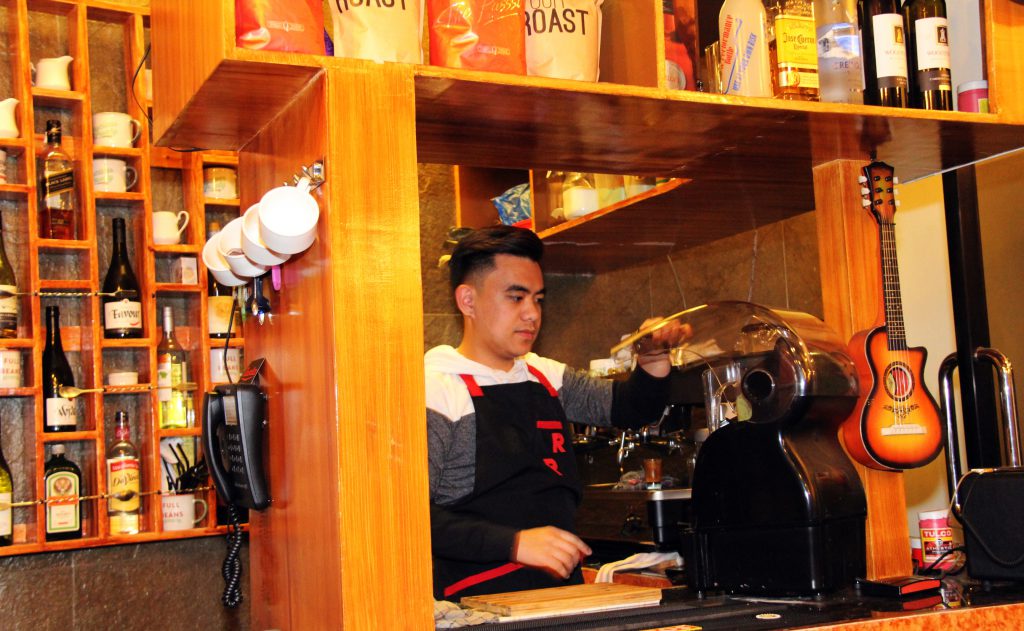 Care for some beverages? They have a separate bar area to quench your thirst. They have an ample selection of wines, coffees, shakes, and more to satisfy the customers' varying needs.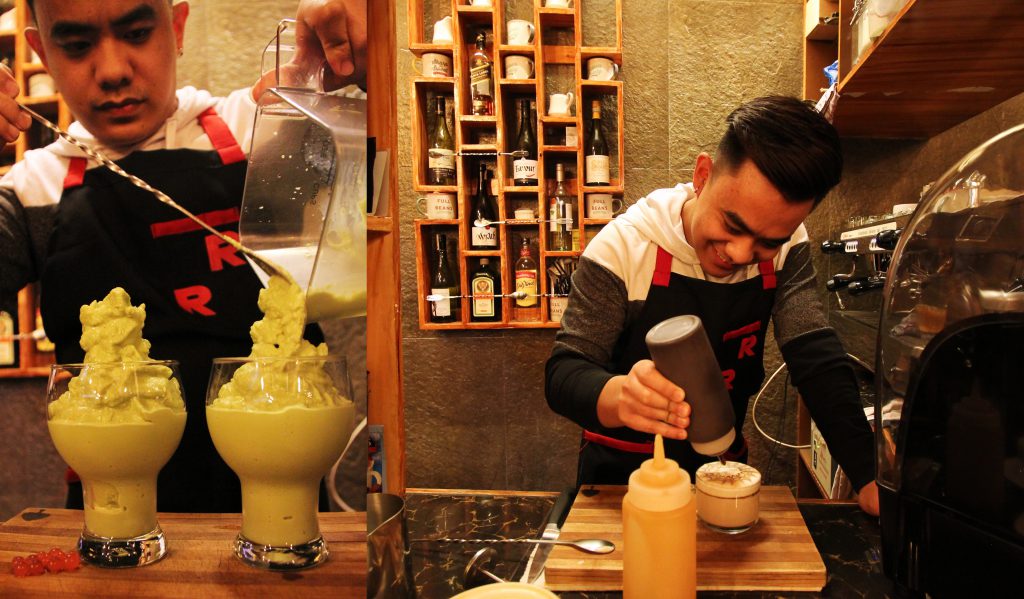 Of course, while waiting, you can also watch their barista as he makes your drinks come to life.
Now, let's get on with the main event – it's time to dig in! We got to try some beverages, starters, entrees and of course, desserts!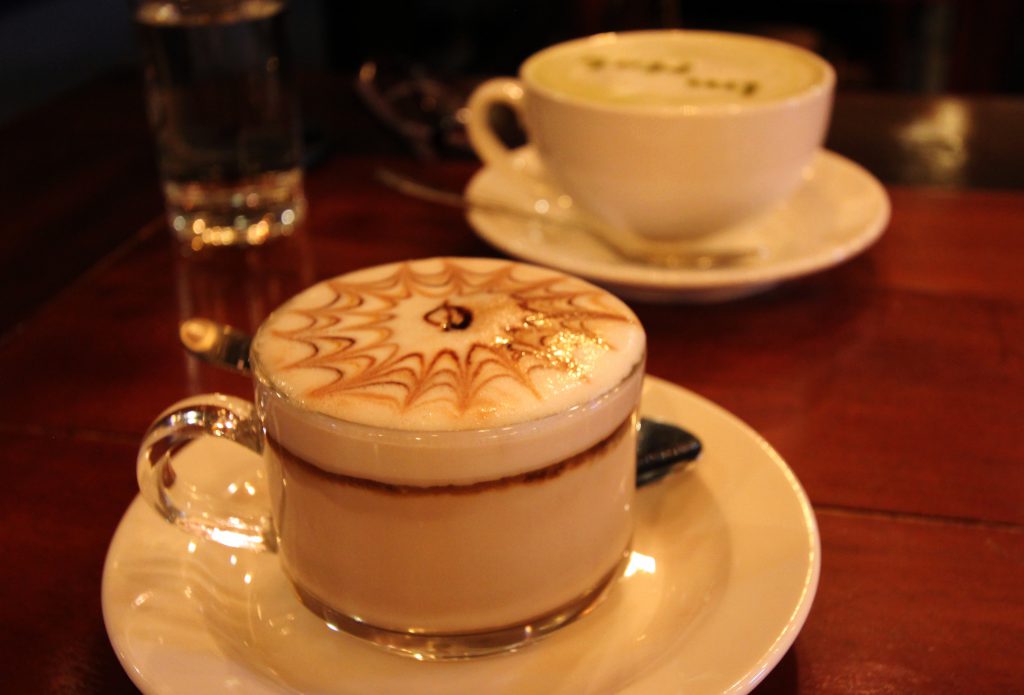 According to Mr. Christian, Red Rustikz always gives monthly updates to its menu. That gives customers something special to look forward to every time!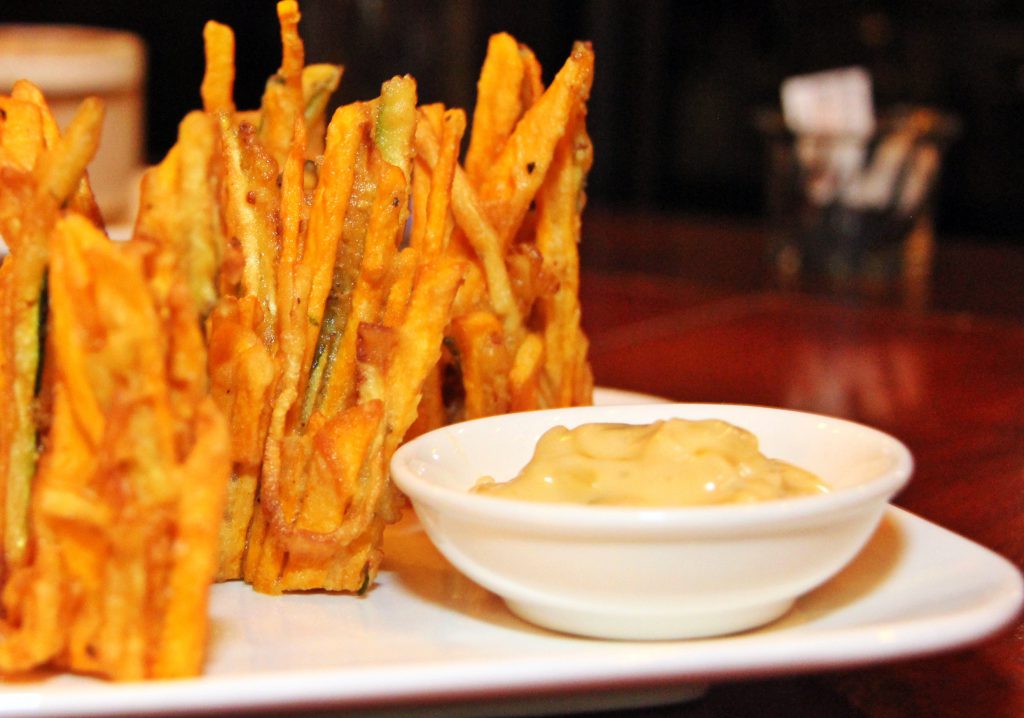 Zucchini and Sweet Potato
Vegetarians and fellow carnivores alike will enjoy their menu for they serve not only meat but vegetable dishes as well. This Zuchini and Sweet Potato combination is the perfect starter. It will open your taste buds with its subtle but well-balanced flavor. Tip: best eat it while it's hot!
Shrimp Scampi
Of course, they don't lack in the seafood department. This Shrimp Scampi is a must try for all the pasta slash seafood lovers out there. The flavors are wonderfully put together and the colors are just a feast for the eyes.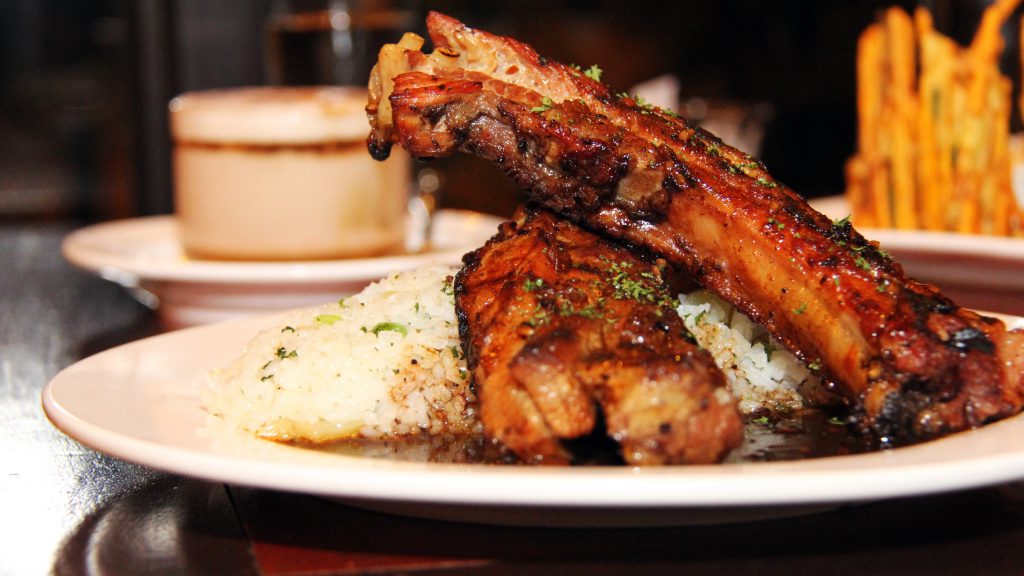 Baby Back Ribs
Let's not forget one of our favorites. Just look at this baby, ah, I mean baby back ribs. It is definitely a game changer! The meat is tender, juicy and savory (yes, these adjectives describe this baby perfectly) and the serving is enough for a single certified meat lover. Fun fact: the fried rice and the sauce are the own creations of Red Rustikz. Yum!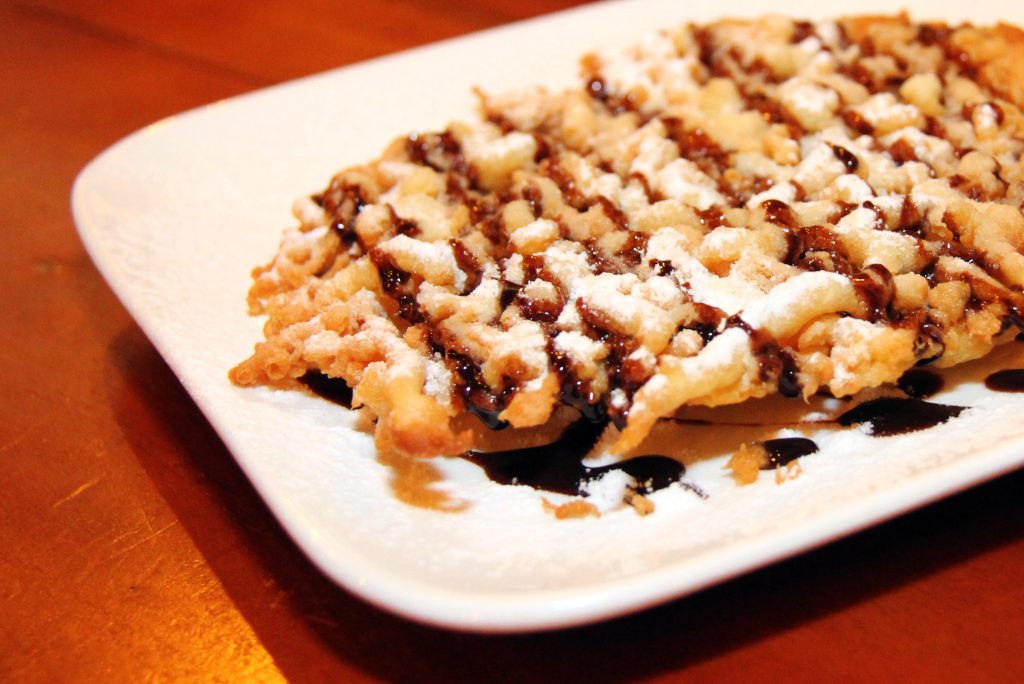 Funnel Cake
Already full? Woops! Not yet! They still have desserts that will make you feel even more satisfied.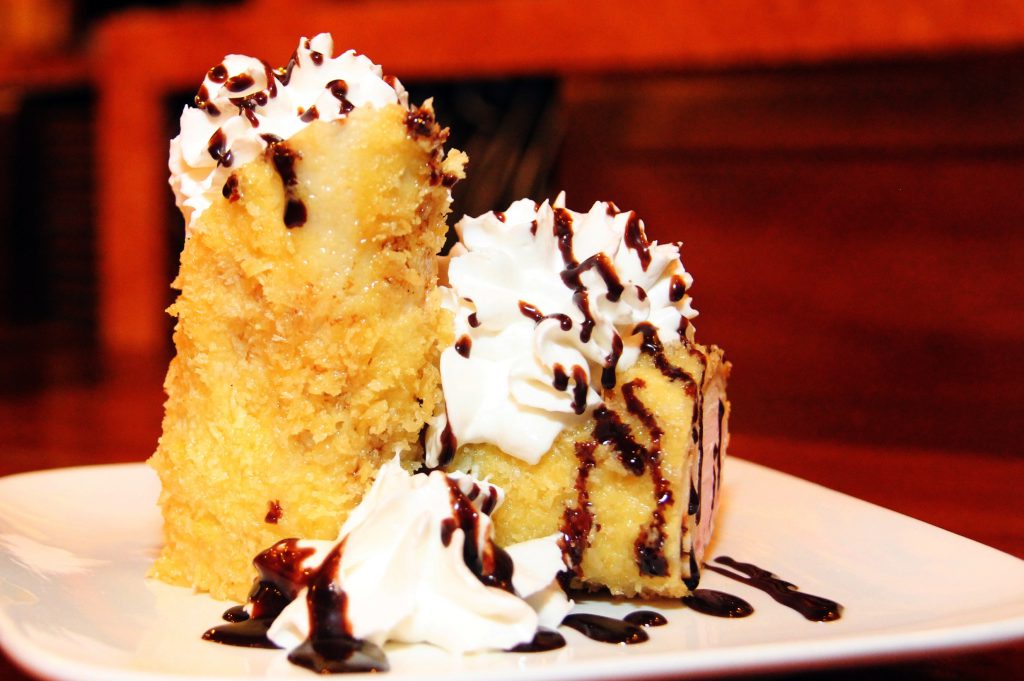 Fried Ice Cream
There's always room for dessert, so why not try their fried ice cream? Crunchy on the outside, sweet and soft on the inside – perfect!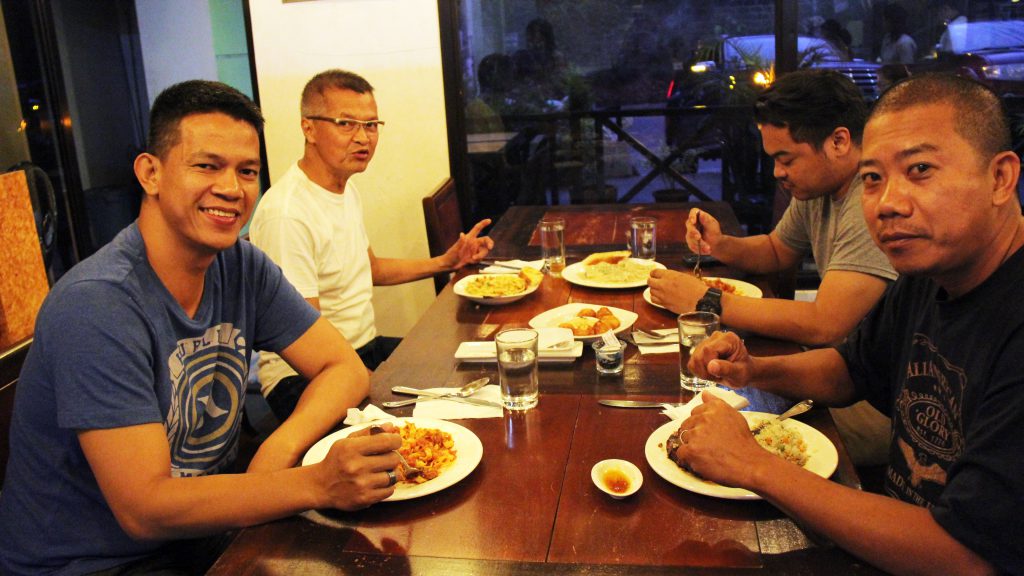 Just look at the satisfied faces of their customers. This place will definitely keep you coming back for more. Oh! I almost forgot to tell you, they have attentive staff and really groovy music playing in the background.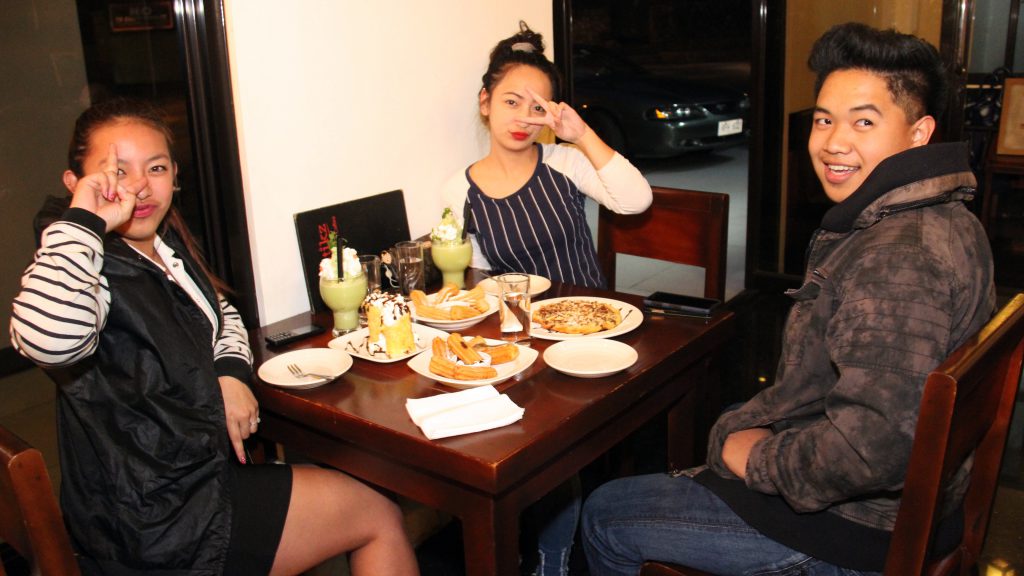 We had a really great time here. This is truly a good place for good food and good company.
What are you waiting for? Grab your pen and paper and put Red Rustikz on top of your restaurant to-go checklist.
What are you waiting for? Grab your pen and paper and put Red Rustikz on top of your restaurant to-go checklist.
You can visit their facebook page: https://www.facebook.com/redrustikz.ph/
Or drop by their place: 82 Upper General Luna Road, Baguio City 2600