Welcome to englishblog.net ! Navigating the site is quite easy and students can easily change their schedule, do homework, and receive feedback from their teachers with just a few clicks here and there. Learn more about how to study with 11talk!
View your class schedules in the My Class tab.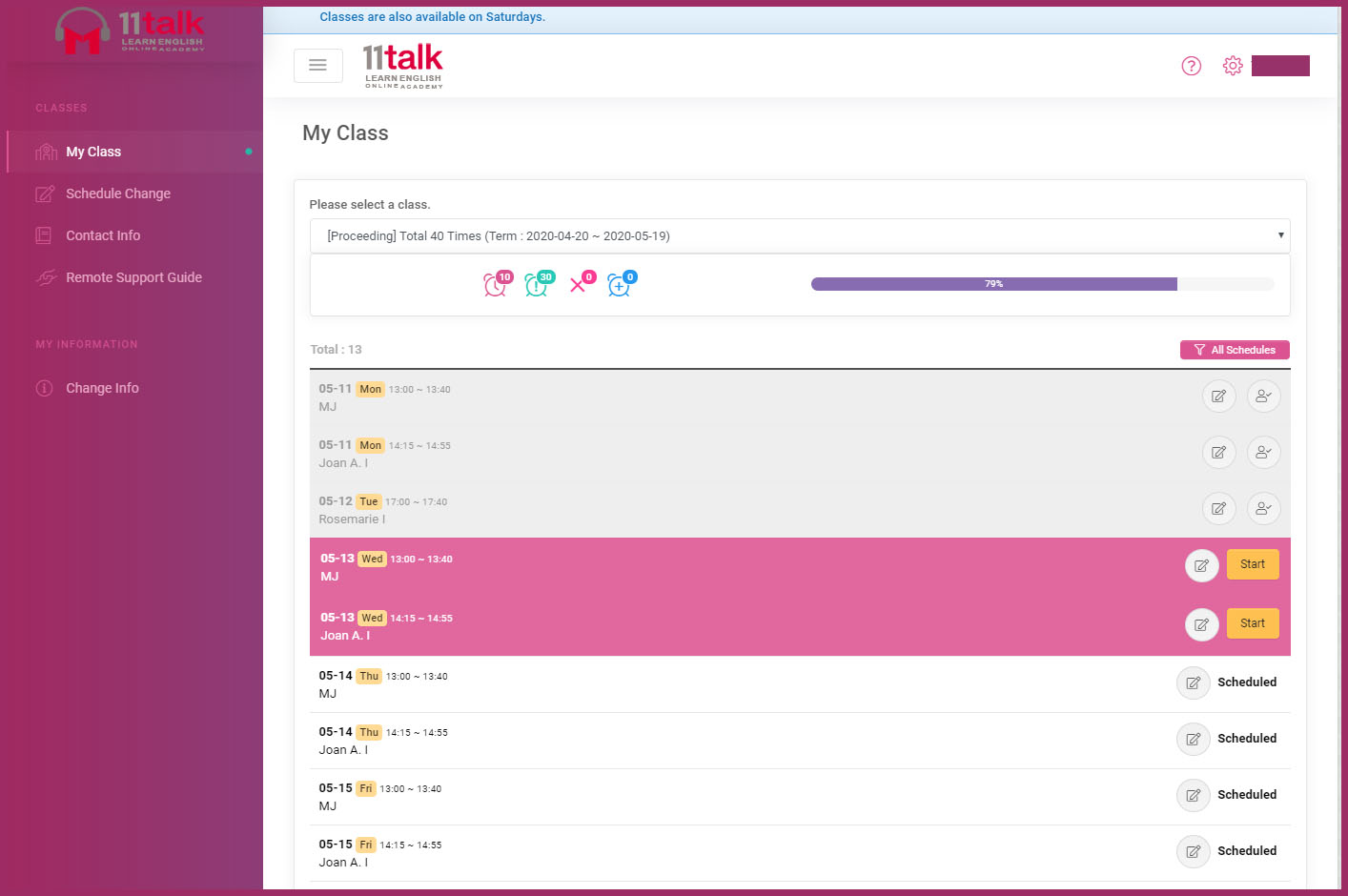 You can easily change your class schedule in the Schedule Change tab.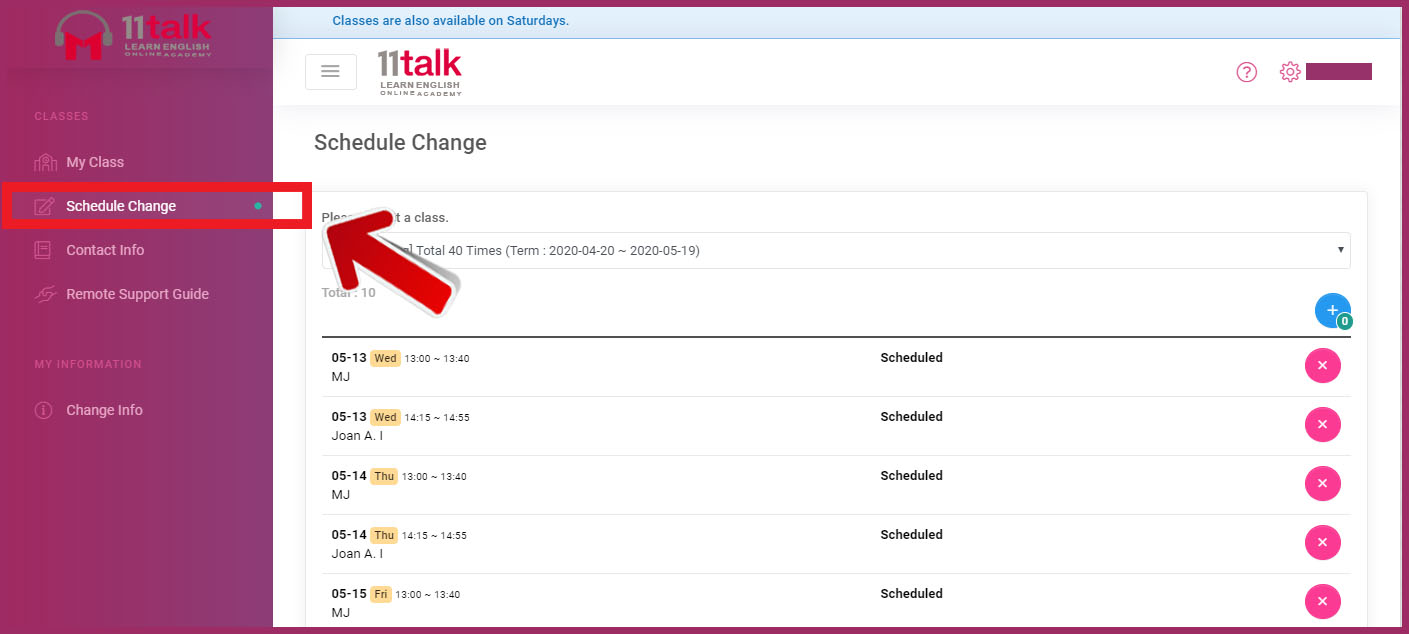 Delete the schedule you want to change by clicking the pink 'x' icon.


The previous schedule has now been deleted and you can now add a new one.
Click on the blue '+' icon.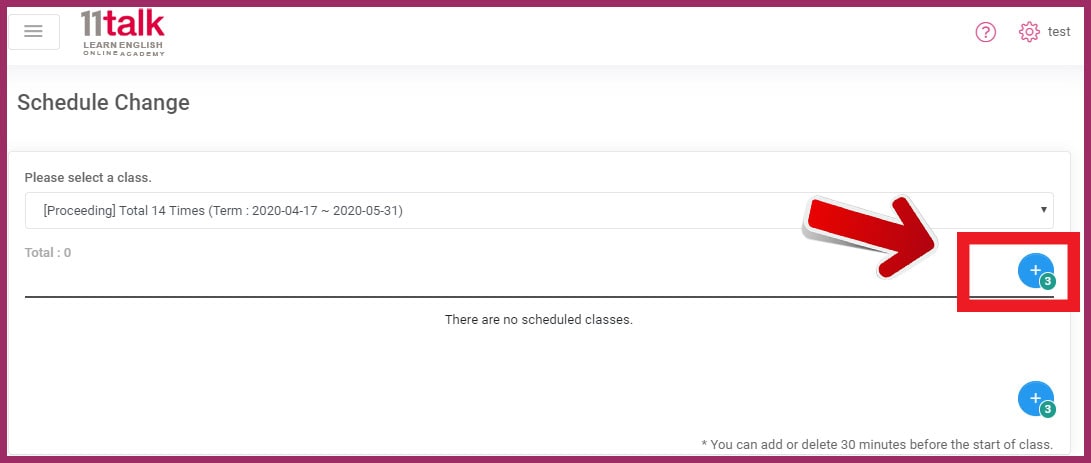 **Note: You can add and delete a schedule 30 MINUTES BEFORE the actual class.
Add the date on your preferred schedule and time. You can add a Saturday class if you have no time for classes during the weekdays.

After choosing a date and time, search for a teacher and select an available slot.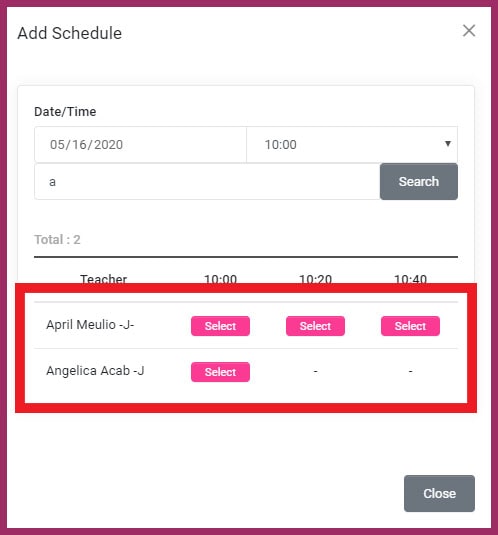 After selecting a teacher, confirm your new schedule by clicking OK.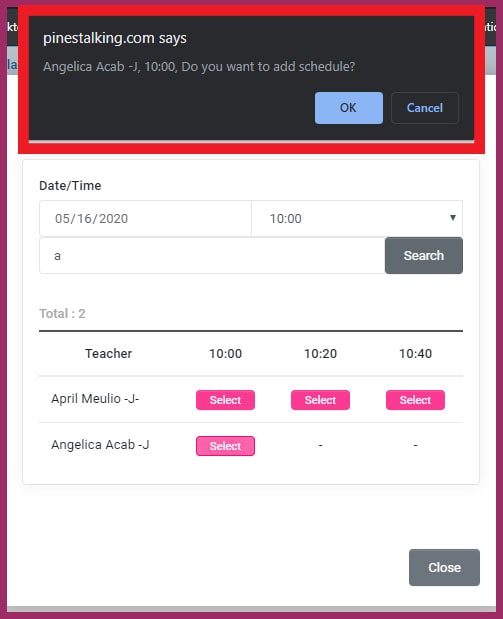 Your schedule has now been changed and added.
Students can also receive and turn in homework through the site. Click on the pen icon to view your homework. The green number icon indicates how many homework tasks have been completed.

Students are able to do daily homework and receive free writing correction as well.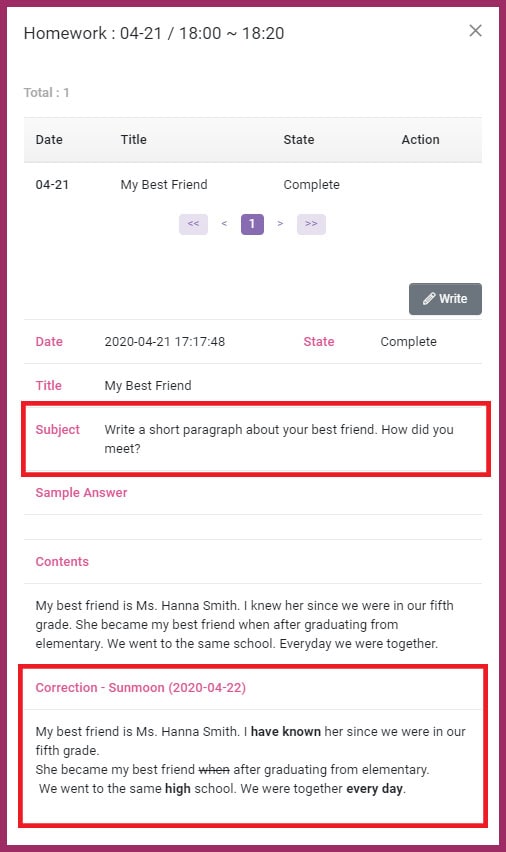 Study English from home and learn to improve your English skills online with the help of englishblog.net.