The best view is always a full and wide view. Use our word of the day–panorama– to refer to a full, wide, and beautiful view. You can also use its adjective form: PANORAMIC such as: "panoramic view" . There are so many English words to learn and each word is important and beautiful, such as the word PANORAMA. Use them often and correctly!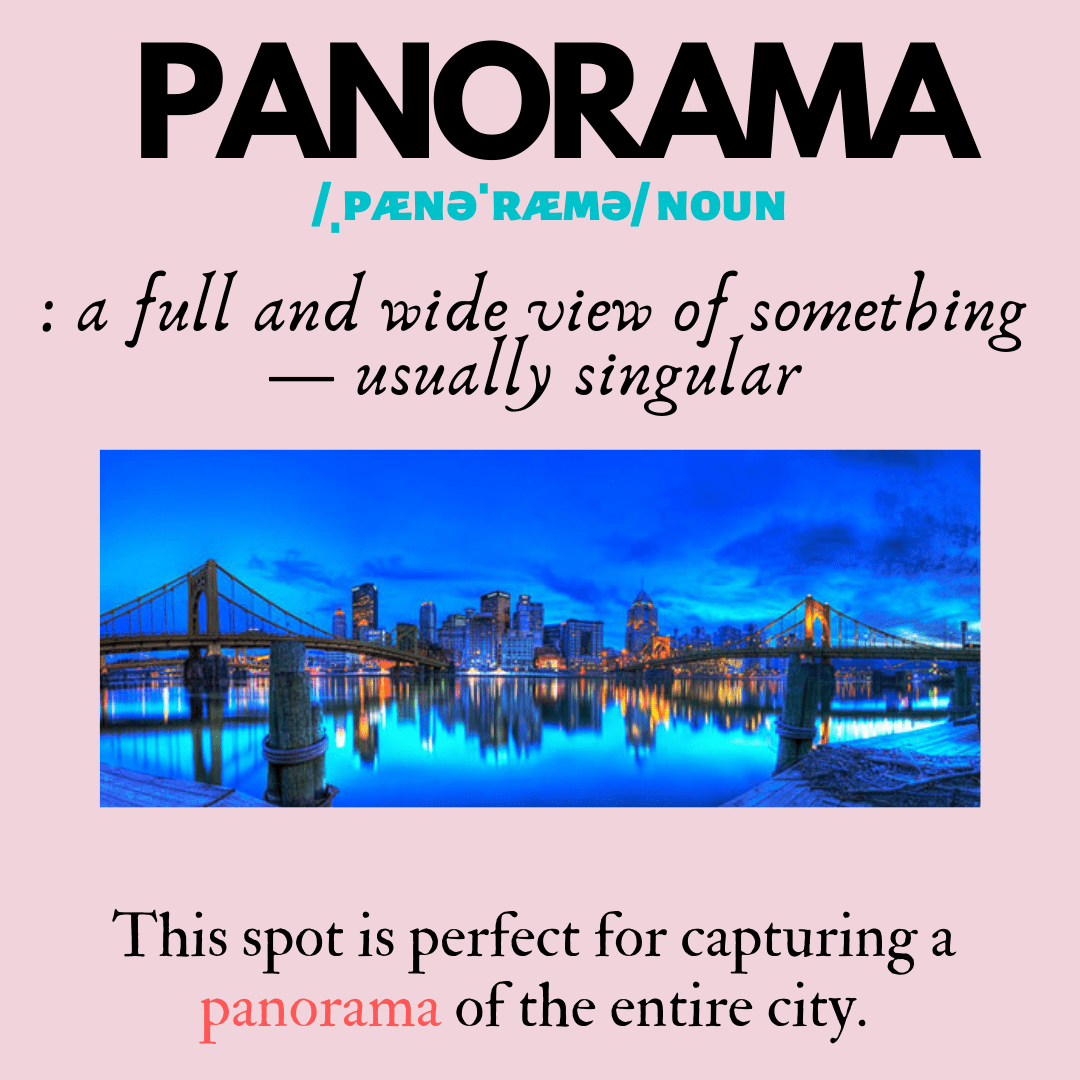 Continue learning English! Be safe and healthy always! Improve your English skills today through Pinestalking-11talk English Online Class. Don't hesitate to slide in our DMs. Get 1 free class and enjoy our promo: link in our BIO
Get 1 free class and enjoy 20 % off on your 1st registration.
#PINESTALKING; #11TALK; #PinesAcademy; #onlineEnglishclass; #Philippines; #onlineEnglishschool; #onlineEnglishschoolPhilippines; #liveclassonline #11Talk; #learnEnglishonline; #studyEnglishonline; #onlineclass #IELTSSpeaking; #StudyIELTSinPines; #StudyIELTSonline; #StudyIELTSinthePhilippines; #IELTSonline; #IELTSonlineclass; #IELTSlessons; #IELTStips