Hello! Our word of the day is AMICABLE. This word can usually be heard during legal cases but it can also be used to refer to casual arguments that have reached an amicable agreement. Enrich your vocabulary! Practice using this word in a conversation today!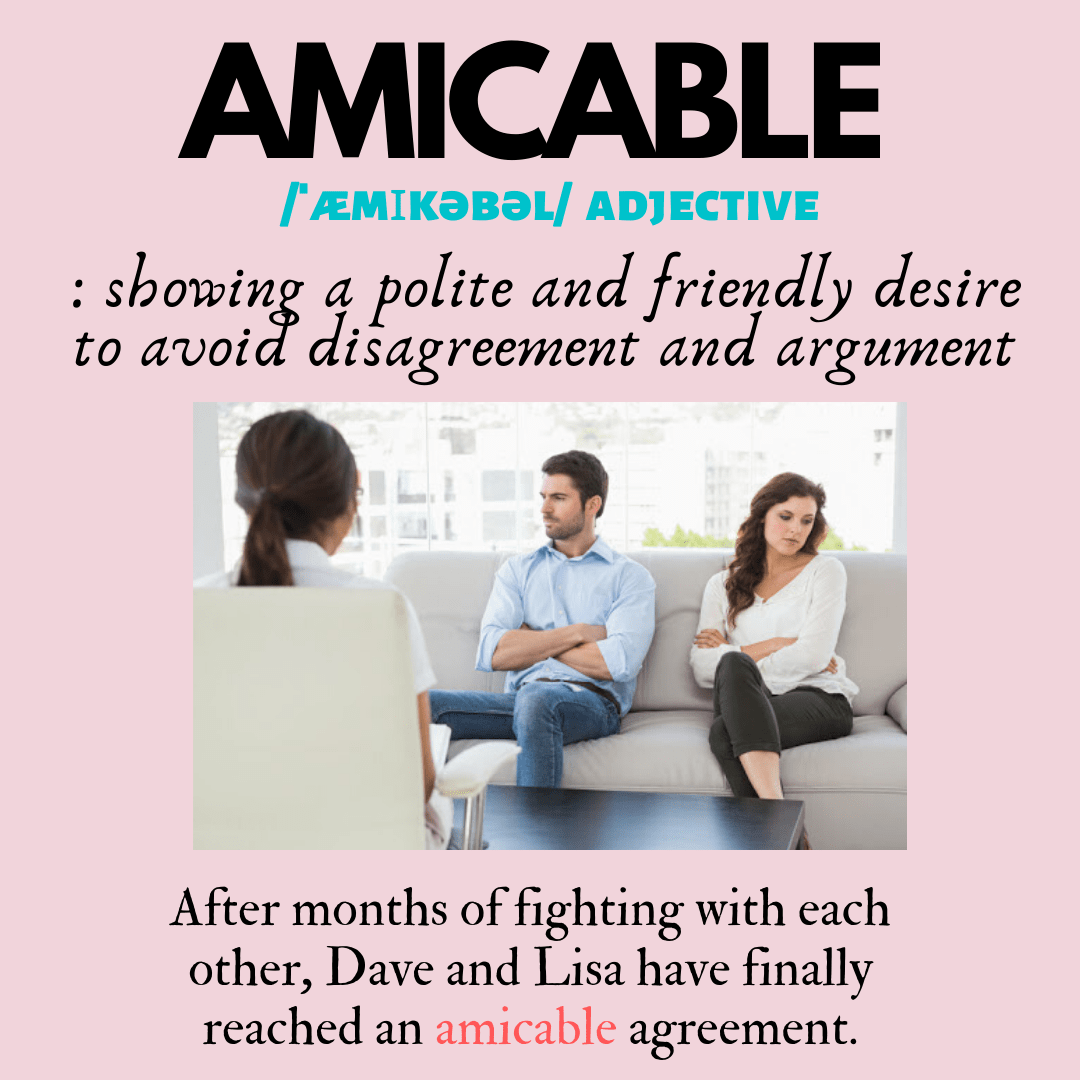 Continue learning English! Be safe and healthy always! Improve your English skills today through Pinestalking-11talk English Online Class. Don't hesitate to slide in our DMs. Get 1 free class and enjoy our promo: link in our BIO
Get 1 free class and enjoy 20 % off on your 1st registration.
#PINESTALKING; #11TALK; #PinesAcademy; #onlineEnglishclass; #Philippines; #onlineEnglishschool; #onlineEnglishschoolPhilippines; #liveclassonline #11Talk; #learnEnglishonline; #studyEnglishonline; #onlineclass #IELTSSpeaking; #StudyIELTSinPines; #StudyIELTSonline; #StudyIELTSinthePhilippines; #IELTSonline; #IELTSonlineclass; #IELTSlessons; #IELTStips