You've probably heard of the phrase "speak of the devil" several times after walking into a room. You have also probably been really confused with the phrase. Perhaps, you have thought, "why would they refer to me or to another person as the devil?" Well, don't be offended when the phrase is used on you. It just simply meant they were talking about you at the precise moment you showed up. As peculiar as this phrase is, it is still very commonly used. Try using it in actual conversation next time!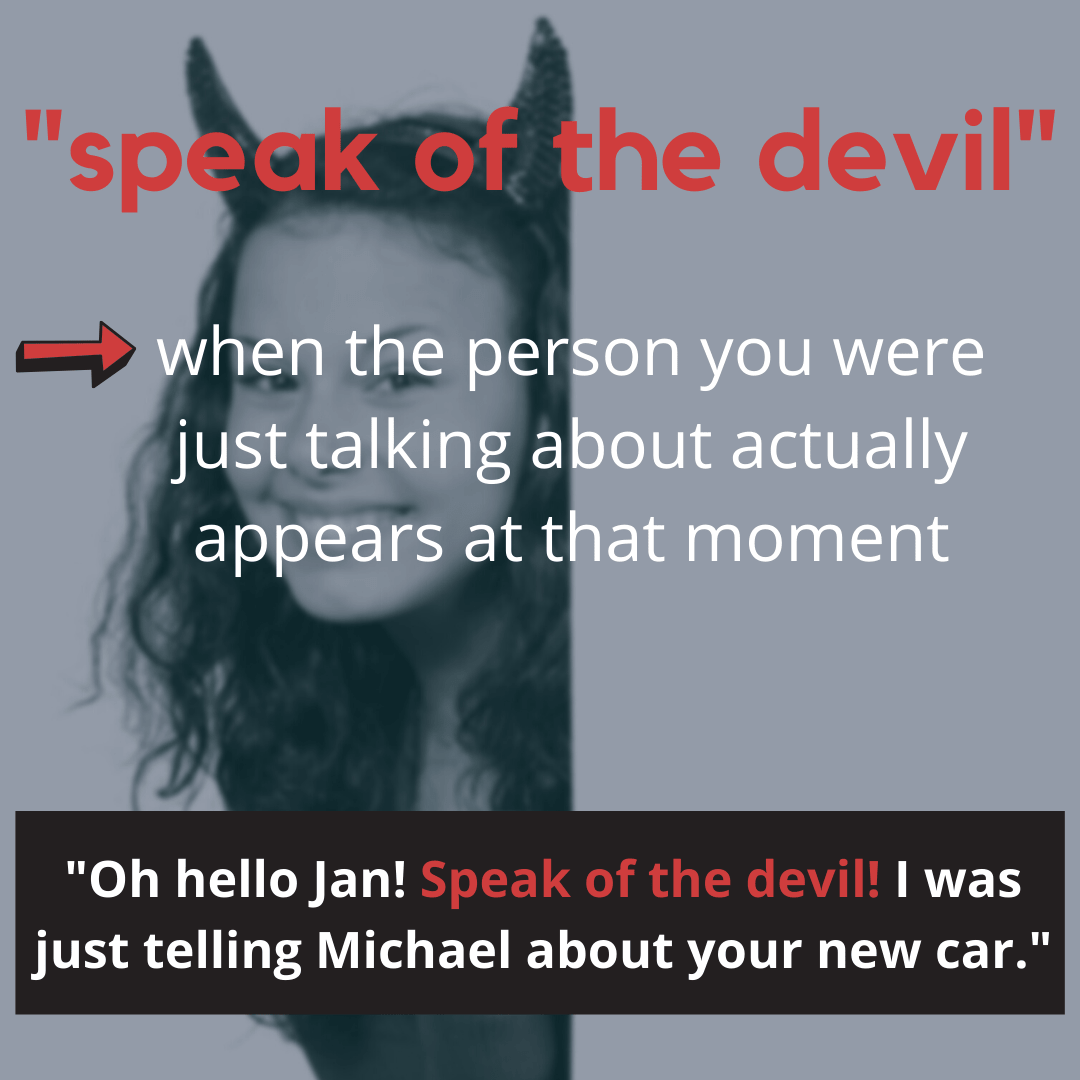 Continue learning English! Be safe and healthy always! Improve your English skills today through Pinestalking-11talk English Online Class. Get 1 free class and enjoy our promo: englishblog.net
Get 1 free class and enjoy 20 % off on your 1st registration.
#PINESTALKING; #11TALK; #PinesAcademy; #onlineEnglishclass; #Philippines; #onlineEnglishschool; #onlineEnglishschoolPhilippines; #liveclassonline #11Talk; #learnEnglishonline; #studyEnglishonline; #onlineclass #IELTSSpeaking; #StudyIELTSinPines; #StudyIELTSonline; #StudyIELTSinthePhilippines; #IELTSonline; #IELTSonlineclass; #IELTSlessons; #IELTStips
#idioms; #Englishidiom; #idiomoftheday; #speakofthedevil; learnfromhome; Zoomclass; ZoomEnglishclass