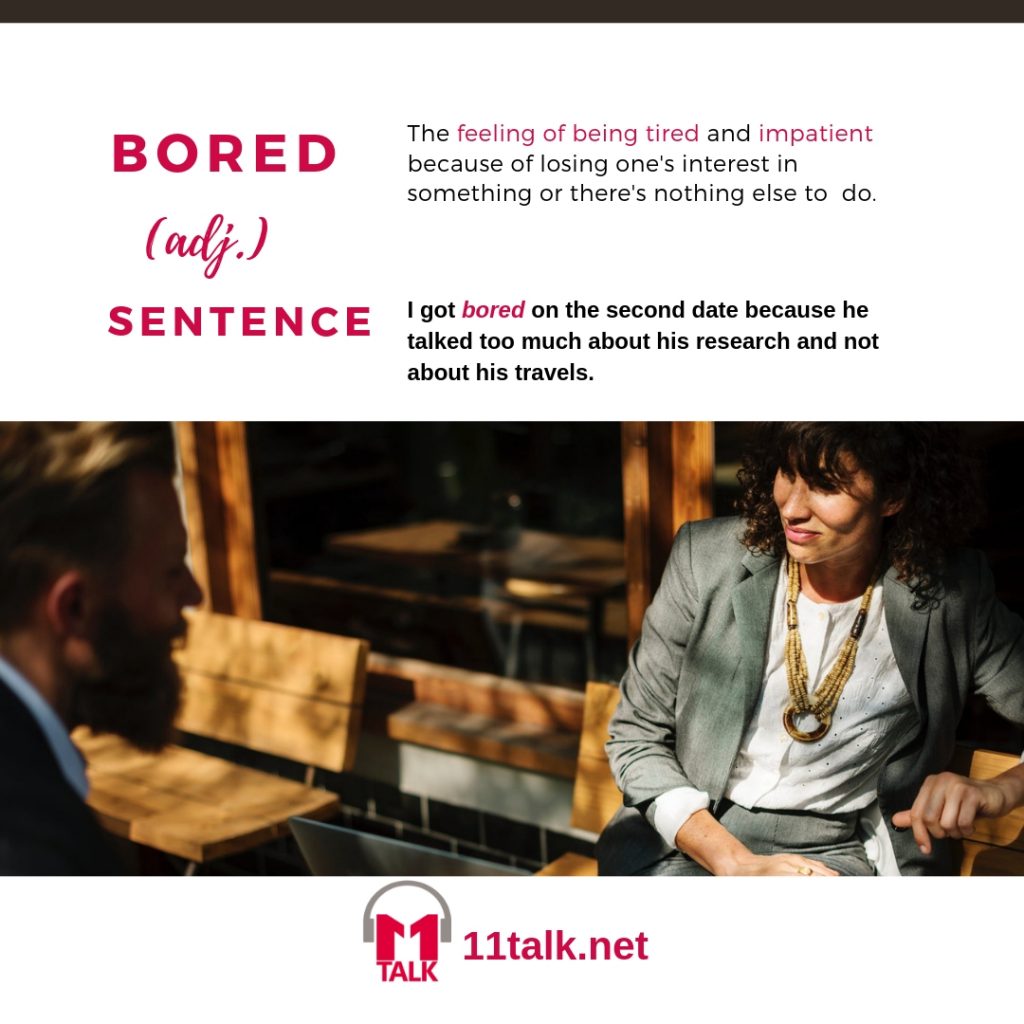 Bored (focuses on describing one's feeling towards uninteresting situation) 
Situation: Renata asked Jerome the reason why he's leaving town sooner than expected
Renata: Jerome , I thought you will stay in this town for 3 more years. Why did you suddenly change your plan?
Jerome: Renata- I can't stay long anymore. It's hard to live here. I have been bored doing the same things everyday.
Renata: What particular things bore you?
Jerome: I have been bored going to the same cafes and parks.This town is too small for me that I can't even meet new people.
Renata: I feel you. Sometimes I get bored too, but I don't have the means to move somewhere soon just like you.
Jerome: Somehow , the first few months weren't a drag at all . Thanks to you Renata . Save up and leave someday.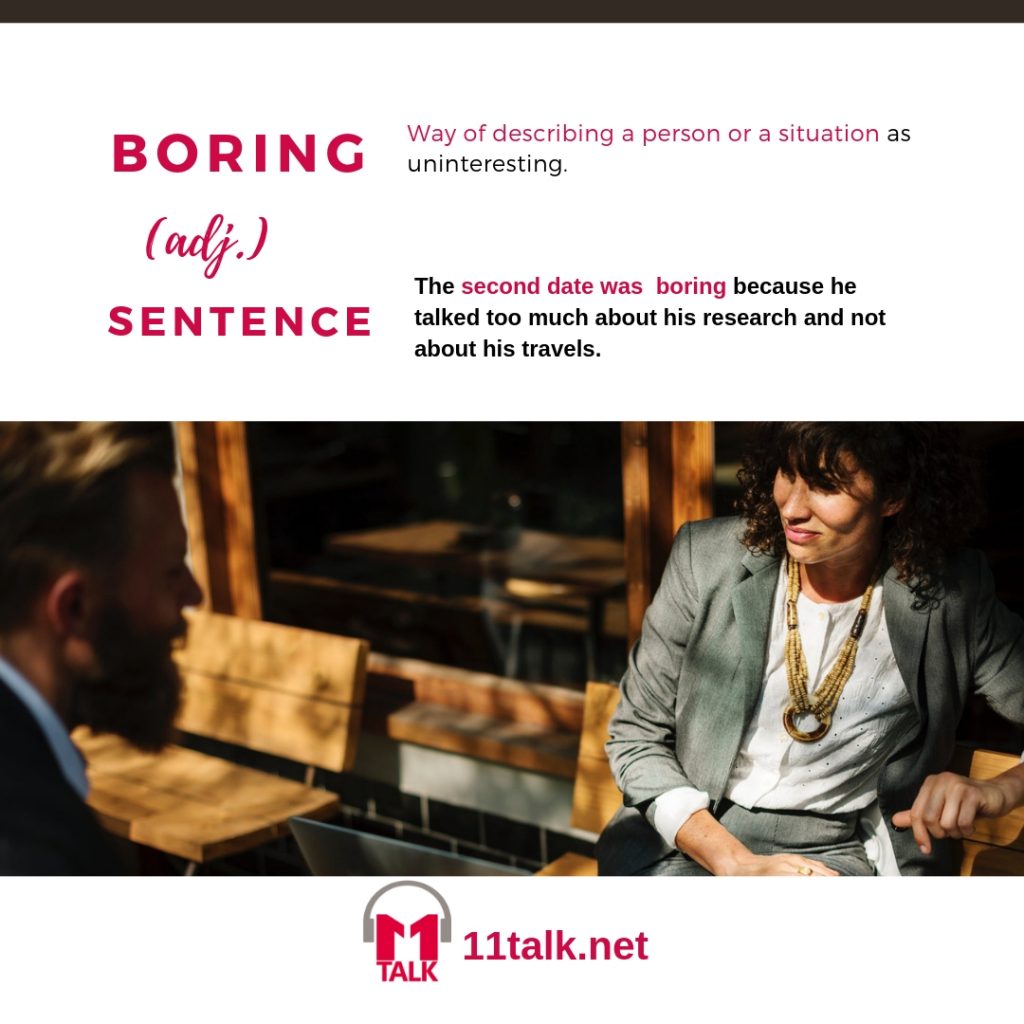 Boring (focuses on describing a certain person or a situation )
Ed thinks that the concert is boring as his favorite band played same songs from last year 
Ed: I regret buying the VIP ticket to watch Smashing Pumpkins on their final concert tour.
Beka: I have the same sentiment!
Ed: It was boring! The set of songs played were same as that of last year. The people behind me were booing them!
Beka: The final concert should have been a great one if the director were creative and a devoted fan just like us!
*Want to learn more with our teachers ? Send your inquires or your request here!